The 2020 Maserati Levante Reviews Are In!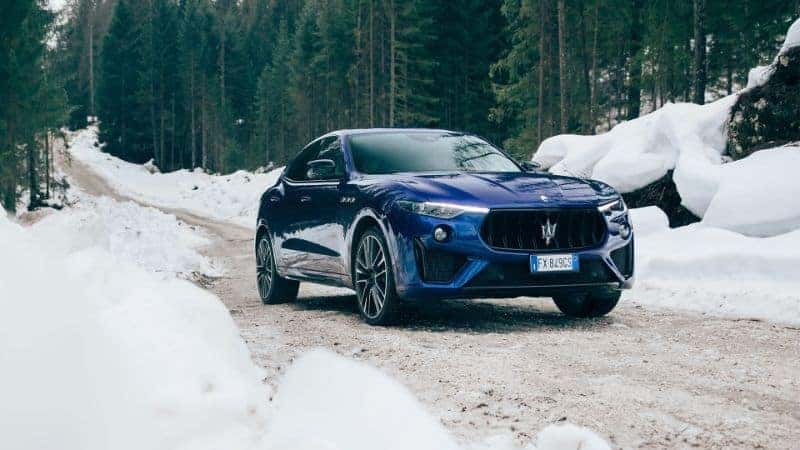 If you want an SUV that will stand out on Phoenix roads, you've probably thought about upgrading to the 2020 Maserati Levante for your next vehicle. Read any Maserati Levante or Maserati Levante S review, and you will find admiring critics across the board. Scottsdale Maserati runs through the highlights that show how this SUV outshines the competition in the eyes of many experts.
---
---
Top Gear Maserati Levante Review
Top Gear fans from Scottsdale will be happy to hear their test drives turned out really well. Here's what they had to say:
"The Levante's competence also extends to the way it goes down the road. At higher speeds it's stable and quiet and the suspension doesn't make too much fuss of the surface it's riding over. And if you do decide to find out if a Maserati SUV handles in the way you imagine a Maserati SUV should – with a bit of guts and go – you'll discover that it's reasonably crisp and more agile."
The Verdict: Even with its high pedigree, Top Gear notes that the Levante is an underdog in the SUV market says, "this is a much better all-rounder than many people give it credit for and deserves a wider audience. Maybe now it'll get it."
Edmunds: Design and Fun Performance in their Maserati SUV Review
The folks at Edmunds noted the Levante S Trofeo was one of the fastest SUVs of 2019, and their Maserati Levante review for 2020 also highlights the model's performance quality. These experts also had good things to say about the SUV's unique and unmistakable design. Let's see what they had to say:
Levante Design
"The Levante brings classic Maserati character to the world of midsize luxury SUVs with distinctive design and thoroughbred twin-turbo engine power derived from its Ferrari roots. Its broad range of custom options, from the color of its brake calipers to a variety of interior leathers and materials, also give the Levante a more personal touch."
Levante Performance
"The Levante S puts a definitive emphasis on "sport," landing somewhere between pure luxury SUV models and the fire-breathing beasts from the BMW M and Mercedes-Benz AMG factories. Its turbo V6 engine makes healthy power ― 0-60 mph takes 5 seconds flat ― and sounds wonderful doing it,"
"The steering feels direct and precise, with the right amount of effort depending on speed. The Levante is quite fun on tight, twisty roads with its grippy tires, low body roll and torque-vectoring electronics, allowing it to make unnaturally sharp turns."
As they conclude, "the Levante's exclusivity, panache and strong performance continue to separate it from the crowd." The standout qualities of a rarified Maserati SUV are stunning and, as this review states, a lot of fun, too!
Car and Driver: Maserati Levante S Review
Let's turn now to the experts at the reliable Car and Driver, who are here to tell Paradise Valley and Chandler drivers what components of this SUV really sing. As you can see, they tell performance enthusiasts to spring for the S trim:
Maserati Levante S Review
"Although it adds more than $10,000 to the bottom line, we'd spring for the S model and its more powerful twin-turbocharged V-6 engine."
"The S also adds 19-inch wheels with a staggered setup, a leather interior with stitched dashboard and door panels, and steering column-mounted paddle shifters."
They also had this to say about the Levante SUV's technology features: "Quick, intuitive, and brilliantly rendered on an 8.4-inch touchscreen, Maserati's Touch Control Plus infotainment system is one of the best in the business." And, you can bring it home for a great price when you take advantage of our Levante lease specials.
Learn more about Maserati SUV Reviews at Scottsdale Maserati
After reading these glowing Maserati SUVs reviews, you wouldn't be blamed for wanting to take the next step in your car-buying journey. Scottsdale Maserati is happy to help drivers from Phoenix to Gilbert with all their model research. Or, if you've settled on your next vehicle, you can even securely apply for financing online today. Please contact us with any questions about these reviews or Maserati vehicles.
Learn More with Scottsdale Maserati
Are you ready to experience life inside the cabin of an all-new Maserati supercar? Featuring the first-ever Nettuno engine (developed entirely in-house by the Maserati team) the 2022 Maserati MC20 specs are guaranteed to impress the Phoenix region's thrill-seekers—but power and speed are not the only factors that set this model apart! To fully…

The Maserati Quattroporte GTS once represented the pinnacle of performance in the Quattroporte lineup! Although it has since been replaced by the Maserati Quattroporte Trofeo, those who are searching for a pre-owned Quattroporte may still have a special place in their hearts for the Quattroporte GTS. Find out what distinguishes the model before you…

Very little is known about the 2022 Maserati Grecale, but this all-new Maserati SUV is guaranteed to set hearts racing when it arrives in Scottsdale and Paradise Valley. Stay tuned and keep up with our blog for all of the latest Grecale updates. Here's a closer look at what we know so far: View…