2020 Maserati Levante 0-60 Specs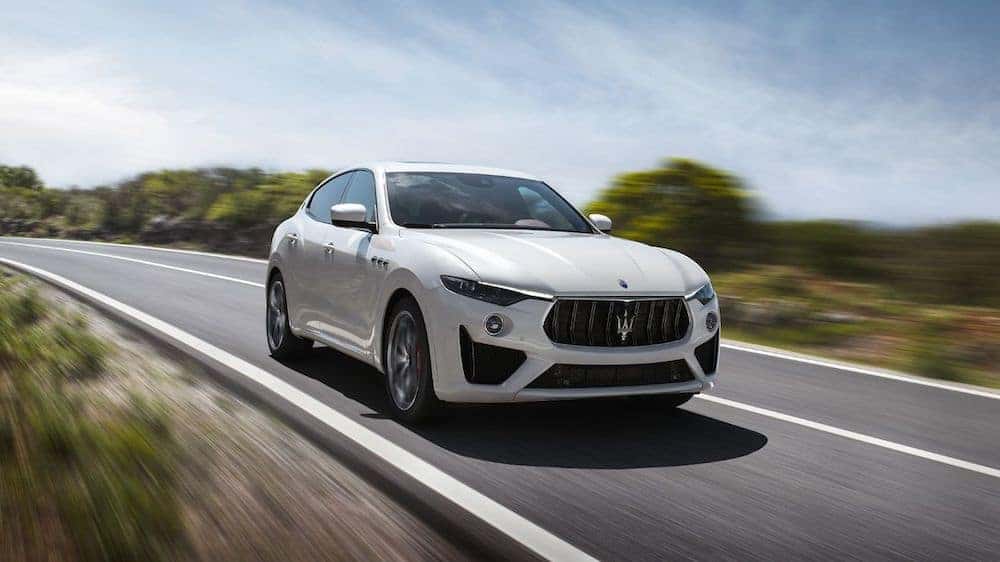 If you're the kind of driver who appreciates a luxurious, high-powered SUV, then you'll have no trouble getting excited about the latest Maserati Levante 0-60 times. After all, the 2020 Maserati Levante performance specs distinguish this model as one-of-a-kind. It's not just one of the fastest SUVs on the roads near Paradise Valley. In its upper-level configurations, it's also one of the fastest Maserati vehicles ever made! Take a closer look below.
Maserati Levante 0-60 Times by Trim Level
Maserati SUV 0-60 times put virtually all of this manufacturer's rivals to shame. Here's how this model's acceleration times and top speeds break down from trim to trim:
Maserati Levante (Base Model)
From 0-60 mph in 5.8 seconds
Top speed of 156 mph
Maserati Levante S
From 0-60 mph in 5.0 seconds
Top speed of 164 mph
Maserati Levante GTS
From 0-60 mph in 4.0 seconds
Top speed of 181 mph
Maserati Levante Trofeo
From 0-60 mph in 3.8 seconds
Top speed of 189 mph
The Maserati Levante GTS 0-60 times are certainly impressive, but if you want the best of the best, there's no substitute for the blistering speed that the peerless Trofeo puts at your disposal. Compare the Maserati Levante vs. Porsche Cayenne to find out how it fares against a high-powered rival.
Maserati Levante Performance Specs
At the heart of every Maserati Levante configuration, you'll encounter a powerful and unique engine with seriously impressive performance specs. We've detailed each, below:
The base model receives a 345-hp twin-turbocharged 3.0-liter V6 that generates 369 lb-ft of torque.
The Levante S has been equipped with a 424-horsepower twin-turbo 3.0-liter V6 that provides 428 lb-ft of torque.
Opt for the Levante GTS, and receive a 550-horsepower twin-turbo 3.8-liter V8 that propels you forward with 538 lb-ft of torque.
At the top of the line, there's the Trofeo and its 590-horsepower twin-turbo 3.8-liter V8. Like the model above, it provides 538 lb-ft of torque.
Interested in learning more? Explore the 2020 Levante price structure or take an in-depth look at this Maserati SUV's interior. We'd also be happy to show you the full range of Maserati Levante color options for 2021.
Experience this SUV's Incredible Power for Yourself
There's no model on the road quite like the new Maserati Levante. If you're ready to experience it for yourself, start shopping our virtual showroom from the comfort of your home in Scottsdale or Chandler. After reviewing the Maserati Levante 0-60 times, we know that you'll be eager to get behind the wheel.
More About Maserati Model Features